WordPress | Unique design | Booking site
Home page for Strandgården Hoverberg. In 2018, Fyra siblings with their respective and mother bought the building, which was in great need of renovation, and opened it for rental. From the beginning, in the late 1800s, the house was a pharmacy and was then called apotek Svanen. In 1940, a woman named Brita Ståhl got the house in her possession and then ran a guest house Strandgården.
The client wanted an elegant and charming website to inform customers about operations, market and build a brand. t is possible to display news, upcoming events and display the latest photos from Instagram. This is a real booking page with calendars, booking forms and payment via credit card and Swish. Room availability is linked to the customer's booking system, so it is always synchronized with other sales channels such as AirBnb. II designed the website in a turn of the century style, because the house is being renovated in that style. I had already created a logo in the same style and using the same colors, visit the website.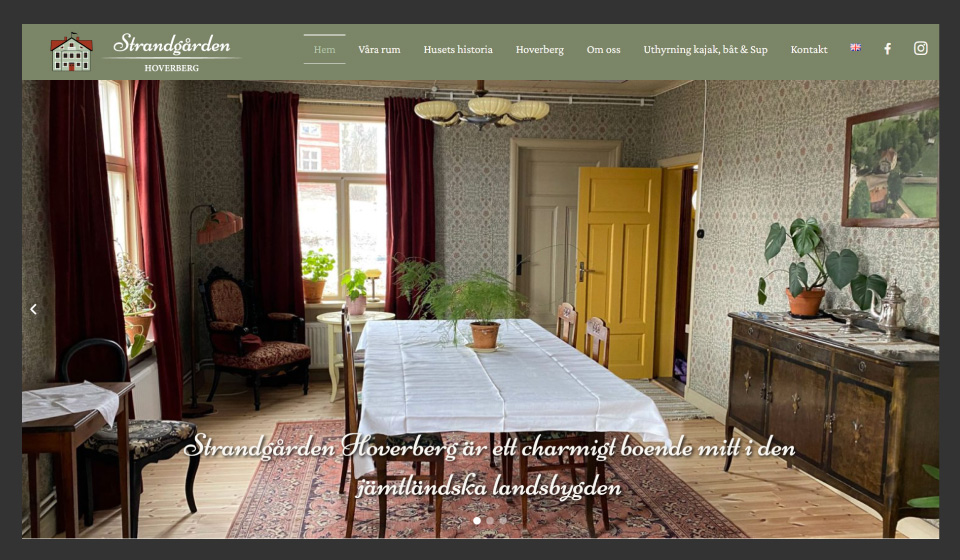 Example of a booking page