Hi, my name is Nathalie and my design agency Nordiska Stil is located in the beautiful village of Skålan in Jämtland Sweden.
This is where we decided to live when me, my husband and our dog Ruby moved from the Netherlands in 2016. We love it here and enjoy the peace, nature and freedom here in this beautiful part of Jämtland.
I have always loved to create things and find new solutions. I started as a graphic designer and I have developed myself further with various courses relating to web design, marketing and photography.
"I am a curious person and love to try new things"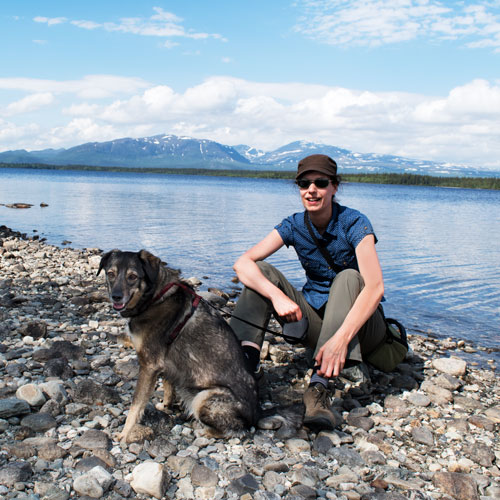 In my spare time I love being in nature. Hiking in the summer and walking with snowshoes in winter. I enjoy baking bread, reading, doing yoga and being creative in many different ways.
I have always had a great interest in history and culture and have a bachelor's degree in cultural heritage. In the Netherlands, I worked as an exhibition designer for various museums and cultural institutions.
At the moment I create websites, corporate identities, logos, different types of printed matter and product images. I was trained in marketing and can I give advice on how you can improve your company's presence online, in social media, in print or otherwise.
I work with various graphic programs such as Adobe Illustrator, Adobe Photoshop and Adobe InDesign. I create logos in vector format (scalable), enhance images, create and edit product images.