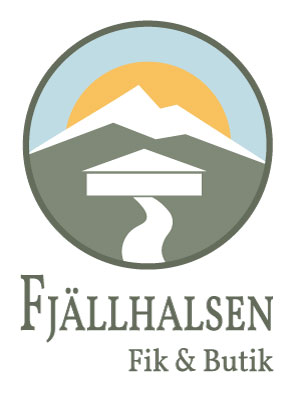 Fjällhalsens in Bydalen is a café with hearty sandwiches, warming drinks and waffles. There is also a shop with local crafts. The owner is a food artisan food producer and sells home-made jams, drinks and syrups inspired by the surounding mountains.
They wanted a logo with a modern look but also a historical feel, because the business has a long family history. In addition, they wanted to represent a mountain atmosphere, be inviting and down to earth.
My design is inspired by an earlier logo from the '60´s but in a new and fresh way. I used earthy tones and a round symbol that can be used digitally, on signs and on product packaging.